Whitney Lundeen
Founder and owner of Sonnet James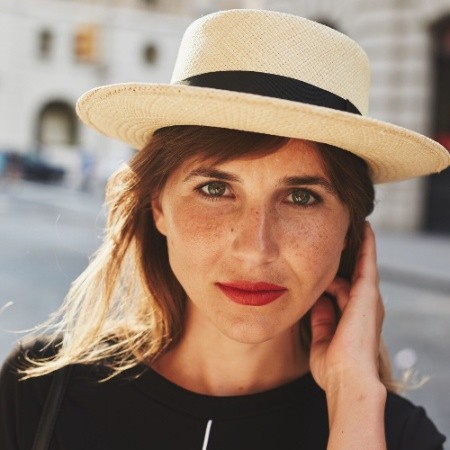 Whitney Lundeen has been through the grinder, so-to-speak, but she keeps rising to the top with such a great outlook and perspective that she so successfully conveyed today. 
First, we need to exercise to effectively deal with the stress of life. Not only does exercise help us feel better about ourselves mentally,  it also helps us physically. Getting a daily boost of dopamine and serotonin can boost productivity, in addition to our mood. It can be difficult to achieve anything meaningful in life if we do not feel well mentally and physically. 
Second, be thoughtful in how we spend our time. By blocking out time each week to complete her urgent important tasks as well as her not urgent important tasks, Whitney has become more productive. It's so easy to become distracted, and if we don't carefully protect and prioritize our time, we're prone to spend way too much of it on unimportant things.
And finally, life is all about relationships. Whitney learned over and again from Sara Blakely that she could play business by her own, more feminine rules, which included choosing carefully the people she works with and treating them like family.
By following Whitney's advice to exercise daily, block out time for the important things each week, and remembering that life is about relationships, we can live our lives with fullness and richness as Whitney described.
It's a simple idea. Please take it seriously. 
Whitney Lundeen Bio:
Whitney Lundeen is the founder and owner of Sonnet James, a clothing company that makes fashionable dresses for mothers who want to be playful with their children.
Whitney first launched her company on Kickstarter in 2013, in a campaign that my wife and I were thrilled to support. Over the next several years Whitney grew her annual revenues to several million dollars and then partnered with Sara Blakely, the billionaire founder of Spanx. 
 I hope you enjoyed hearing Whitney's story and lessons, because I certainly did. 
Get Nates Notes In Your Inbox
Subscribe to Nates Notes to receive a summary of each podcast episode delivered to your Inbox.