Lindy Greer
Professor at the University of Michigan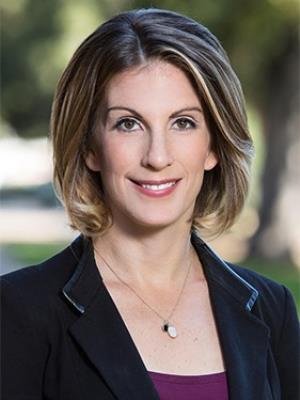 Lindy Greer has been asking, and answering, interesting questions about hierarchy and teams for decades. And I love the lessons she shared today about the optimal power structure in teams. 
First:
The triangle structure beats the ladder structure. Teams perform best when there is a clear leader, and everyone else on the team is at a relatively flat hierarchical rank. This is in contrast to the ladder hierarchy, where everyone on the team is at a different hierarchical level, or even the inverted triangle, where there are too many cooks in the kitchen. 
Second:
The best leaders are able to flex…occasionally flatten the hierarchy for specific tasks or times, but then pop back to the top of the hierarchy. For example, in the military and on the battlefield, there is a clear hierarchy. However, when teams debrief, they leave their ranks at the door…they flatten the hierarchy to encourage everyone to share information. But as they walk back out the door, they pop back to the hierarchical structure. 
In summary, when it comes to structuring power in teams, the triangle structure beats the ladder structure, and the best leaders occasionally flatten the triangle but then pop back to the top.
Both simple ideas. Please take them seriously. 
Lindy Greer Bio:
Lindy Greer is an award-winning professor at the University of Michigan Ross School of Business, and is a world-renowned thought-leader on how to create high-performing teams. Her work has been covered in top media outlets including the New York Times, Forbes, and Fast Company, and she has served as associate editor on six of the top management and psychology journals.
Lindy also advises start-ups and publicly traded companies, and she regularly coaches C-suite teams all over the world, designing leadership development programs for some of the world's most influential companies.
Lindy received her undergraduate degree from the Wharton School of Business at the University of Pennsylvania, and her Ph.D. in social and organizational psychology from Leiden University in the Netherlands.
I hope you enjoyed learning from Lindy Greer, because I always do.
Get Nates Notes In Your Inbox
Subscribe to Nates Notes to receive a summary of each podcast episode delivered to your Inbox.