Jimmer Fredette
National player of the year in college basketball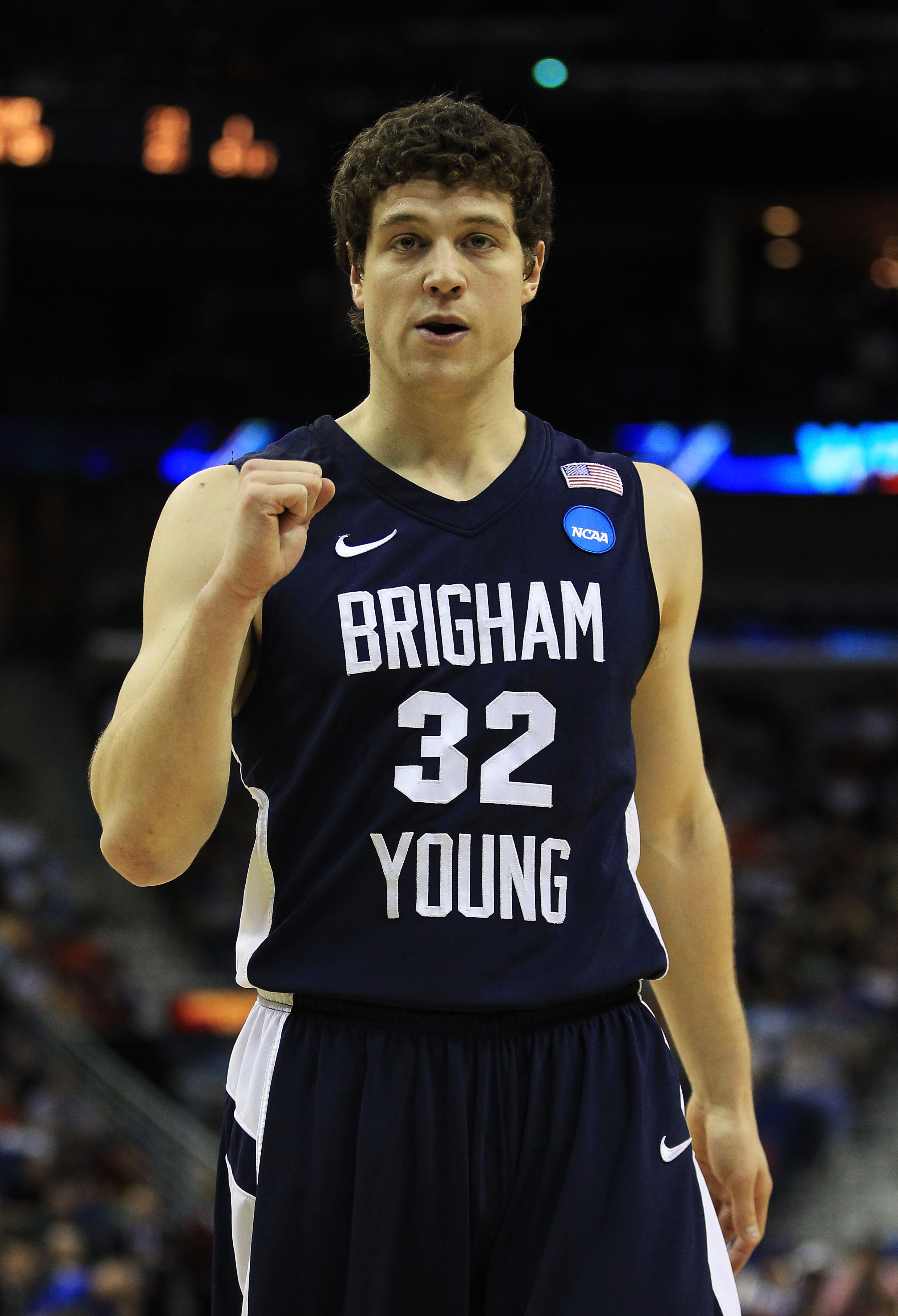 If someone as great as Jimmer Fredette can struggle with his own confidence at times, I think most of us find ourselves in great company. And I love the lessons he shared that helped him overcome his struggles.
First, control what you can control. Jimmer couldn't control that the NBA coach who drafted him got fired 2 weeks into the season, he couldn't control whether he would play on a given night, and he couldn't control whether he got traded. But there were three things he could control: his work ethic, his happiness, and his attitude. By being the best he could be at those things he could control, he set the stage for the next phase of his career. 
Second, be true to yourself, both on and off the court. In the NBA Jimmer had a hard time fitting in and reaching his potential, in large part because he was trying so hard to please the coaches and fit into their systems. But by going to China, he found himself again. He decided to be true to himself and to play his game. This led to one of the greatest seasons of his life, where he averaged 37.6 points per game, scored 73 points in a single game that season, and won the league MVP.
And finally, I love his advice to not take things too seriously. Work hard, but make sure we're having fun. Because if we don't enjoy what we're doing, or if we put too much pressure on ourselves, we're not going to be able give our best effort every day. The goal is to find something that we love to do so much that we want to practice it every single day on our own. 
Given Jimmer's outrageous college success, I thought he would share lessons learned from college. But instead, he focused on the challenges he faced after college, and then provided us a roadmap for how to overcome our own challenges and reach our potential. And I think Jimmer has demonstrated he and his advice are worth following. 
It's a simple idea. Please take it seriously.
Jimmer Fredette Bio:
Jimmer Fredette is known as the "Lonely God" in China. Not that Jimmer was sad or depressed. The nickname referred to Jimmer's place at the top, with no one around him. 
As a senior in college, Jimmer led the country in scoring, averaging 28.9 points per game, led BYU to the Sweet 16 for the first time in 30 years, and won essentially every end of the year individual honor, including the Wooden Award, the Naismith Award, the Oscar Robertson trophy, the AP Player of the year, Sporting News Player of the year, as well as the ESPY for the best male college athlete. 
Jimmer then spent 5 years in the NBA, but never reached his potential. In our discussion today, Jimmer shares the lessons he learned during that time, and how he was able to find himself again in China. 
I hope you enjoyed learning from Jimmer Fredette. Because I certainly did. 
Get Nates Notes In Your Inbox
Subscribe to Nates Notes to receive a summary of each podcast episode delivered to your Inbox.