Adam Galinsky
Business Professor at Columbia University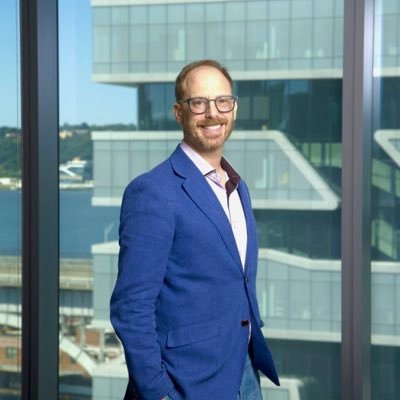 Adam's Lessons
Adam Galinsky is one of the all-time most accomplished professors in his field, and I look forward to trying to apply the lessons he taught. 
First, everything is difficult the first time we do it. So when we try something new and we struggle with it, we should remember that it was hard for everyone else the first time they tried it as well. And we just need more reps to improve. It took Kobe Bryant three failed playoff appearances and a bunch of airballs before he hit the game clinching bucket in game four of the 2000 Finals.
Once we recognize that things are always difficult at first, we'll just say to ourselves that we need more practice and experience.
Second, we need to figure out our own style. There is no one best way to teach, to coach, or to be an attorney. But all the while, we need to find and/or create the situations that will help us thrive. Adam was a failure at the 9-5 job, but an astonishing success at the flexible job that allowed him to collaborate with others. 
By getting reps, and finding our own style, in the right situation, we can be productive like Adam Galinsky.
It's a simple idea, please take it seriously.
Adam Galinsky Bio:
Adam Galinsky is one of the world's best business school professors, according to Poets and Quants. As a professor at Columbia Business School, he teaches leadership, negotiation, and ethics. Adam's book, Friend and Foe, is a bestseller, and his Ted Talk is one of the most popular of all time, with more than 7 million views.
Adam has consulted for hundreds of clients, including Fortune 100 firms, nonprofits, and local and national governments. But that's not all. Adam has served as an expert witness in a defamation trial  and he has also served as executive and associate producer on many award-winning documentaries, including two that were shortlisted for Best Documentary at the Academy Awards.
Before joining Columbia, Adam was a professor at Northwestern University and the University of Utah. He earned his undergraduate degree from Harvard, and both a masters degree and PhD from Princeton.
In a word, Adam Galinsky is productive. I hope you enjoyed learning from Adam Galinsky, because I always do.
Get Nates Notes In Your Inbox
Subscribe to Nates Notes to receive a summary of each podcast episode delivered to your Inbox.